Steph Lynn Robinson
Voiceover Gear I Love | What's in my Home Studio!
My must-have items for my home recording studio! I have also listed some tips on how to choose the right gear for your specific needs, and included some budget-friendly options for microphones, headphones, and audio interfaces.
Disclaimer: As an Amazon Associate, I earn from qualifying purchases. This means I may receive a small commission when you purchase a product from my links, at no additional cost to you.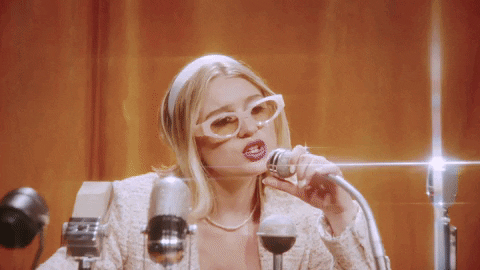 Microphones
The Neumann TLM 103 is what I use for my voiceover work and I absolutely love it! It's travelled quite a bit with me and never disappoints. It really captures every detail and nuance of your performance, especially with animation!
If you are just starting out in voiceover, don't feel you need to shell out over $1,000 for a microphone. For newbies on a budget, the Rode NT1-A or the Apogee MiC Plus are great options. If you have the money to invest in a higher-quality microphone, the Neumann TLM 103 or the Sennheiser Professional MK 4 are fantastic choices. Then of course there is the 'gold standard' which is the classic Neumann U 87!
Audio Interface
I'm still rocking the first generation Apogee Duet, however the much newer model you can get is the Apogee Duet 3. It's so easy to use! Interfaces can range from around $100 to over $1000 depending on their features and specifications. Even the most affordable interfaces sound great and provide the basic features, so don't feel you need to break the bank on this! Two other options that come highly recommended are the Focusrite Scarlett 2i2 and the Focusrite Scarlett Solo.
Headphones
I still have my OG headphones from like 15 years ago, and believe it or not they still work! I think they were a pair of Sony MDR7506 Professional Large Diaphragm Headphones. Right now I'm using the AKG Pro Audio K271 MKII Over-Ear, Closed-Back, Professional Studio Headphones as my regular studio pair. My only complaint is that they fit kind of big if you have a narrow head like I do.
There are lots of different types and brands of headphones on the market, so it's important to find a pair that's comfortable for you to wear for long periods of time. You'll also want to make sure that the headphones don't leak sound, so that your recordings are as clean as possible. A few tried-and-true headphones for voiceover actors are the SENNHEISER HD 559 Open Back Headphones and the Audio-Technica ATH-M20x Monitor Headphones.
iMac
I bought a new iMac in December 2021, and I love it! I chose the following model: 24-inch Silver iMac with 4.5K Retina display
Apple M1 chip with 8-core CPU with 4 performance cores and 4 efficiency cores, 8-core GPU, and 16-core Neural Engine

16GB unified memory

1TB SSD storage

Two Thunderbolt / USB 4 ports

Two USB 3 ports

Gigabit Ethernet

Magic Mouse

Magic Keyboard with Touch ID - US English

Accessory Kit
The upgrades added a bit to the price tag, but if you get approved for the Apple Card, you can pay 0% interest for 12 months. I really love this iMac and have noticed a huge increase in my productivity as it is SO FAST.
Conclusion:
There are a lot of audio nerds out there... so you're going to find a ton of conflicting opinions on what equipment is the very best for a voiceover actor's home studio. I have included my personal recommendations above, but the truth is that the best studio equipment is what works for you and your budget - not someone else's.
If you have any questions, please reach out and I am happy to point you in the right direction!
And don't forget that the most important piece of equipment is YOUR VOICE! Make sure before you invest in a ton of expensive gear that you are continuously perfecting your craft! :)